Class A RV for sale in
Colton, California
1975 M500-20 FT-FULL CUSTOM-INSPECTED-SERVICED-EXTRA CL M500-20 FT-FULL CUSTOM-INSPECTED-SERVICED-EXTRA CL
Year: 1975
Make: M500-20 FT-FULL CUSTOM-INSPECTED-SERVICED-EXTRA CL
Model: M500-20 FT-FULL CUSTOM-INSPECTED-SERVICED-EXTRA CL
Length (feet): 21
Mileage: 54310
Sleeping Capacity:
Vehicle Title:
Slide Outs:
Fuel Type: GAS
For Sale By: Private Seller
Leveling Jacks Included?:
Water Capacity (Gallons):
Air Conditioners:
Awnings:
CLICK HERE TO VIEW THE PRICE
MORE DETAILS ON THIS CLASS A RV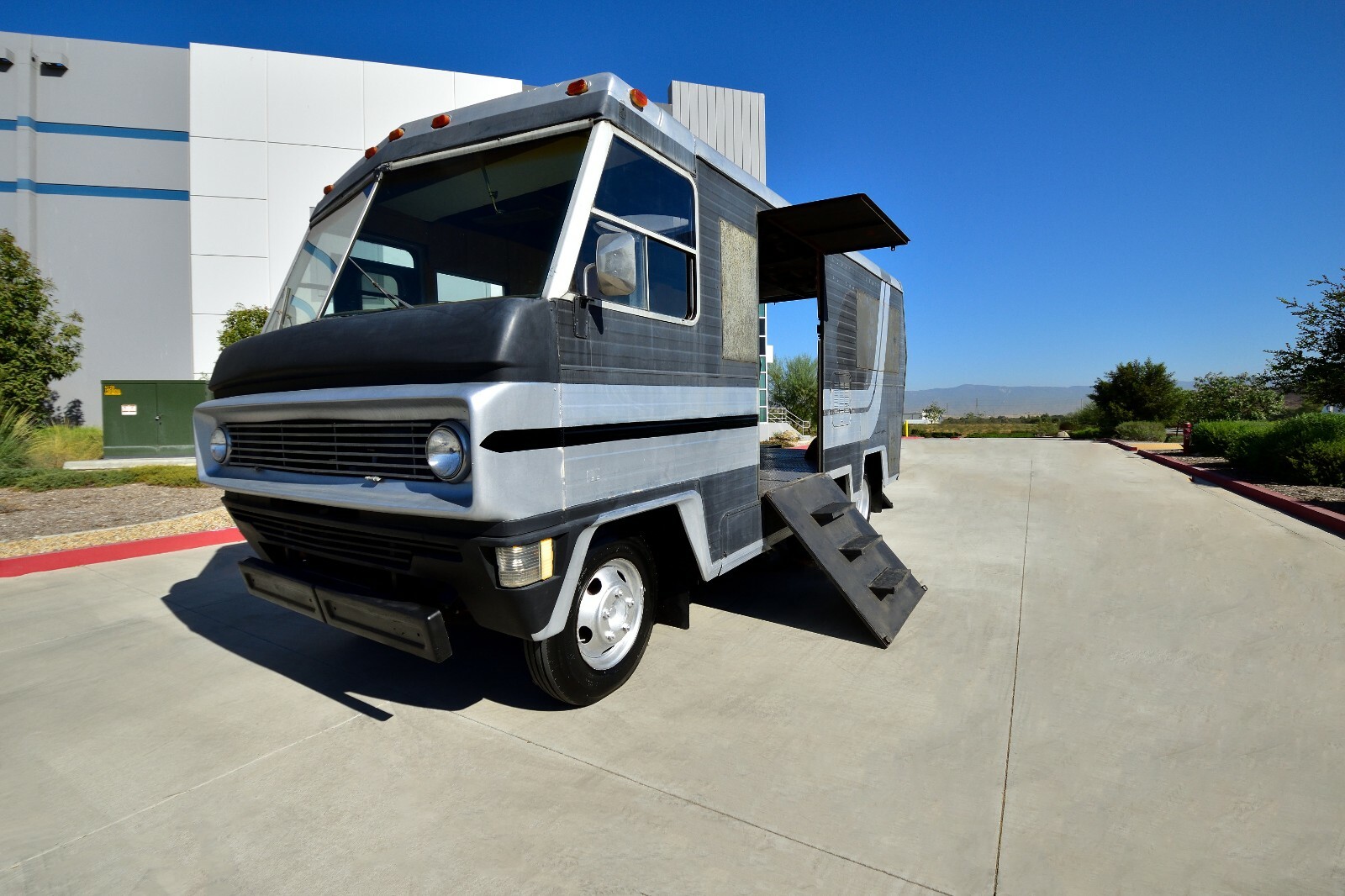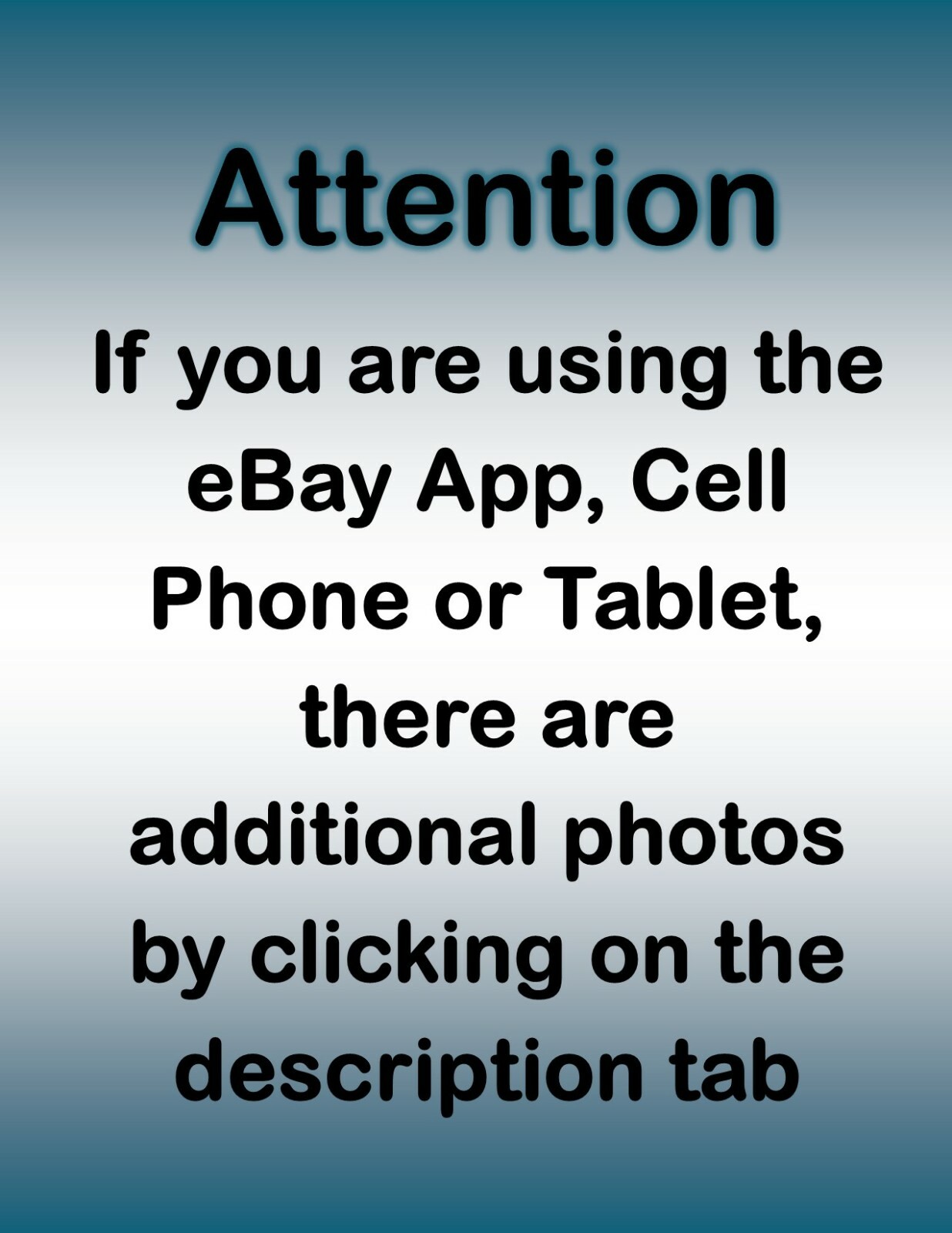 Do you want to see more pictures of this RV? Click Here
YearMakeModelVIN1975WinnebagoM500 Full CustomM50CA5J000310MileageLength EngineTransmission54,310 21 FtH.D. Mopar 440-3AutomaticAxle TypeTitleInspection & Road Test RV TypeTandem AxleClear Yes, Very GoodCustom Vintage RV Ownership or Buy Now Questions Call (909) 254-4051 Buy Now Or Questions? Call (909) 254-4051 Inspected Road Tested Quality Checked 1975 Winnebago Full Custom Custom Tandem Axle 21ft Custom Vintage Class A Motorhome The inspection is a cursory courtesy inspection, we strongly recommend you check it out for yourself or have it inspected by a professional any time during the active listing. This inspection is meant to be used solely as a reference and does not constitute a warranty or guarantee. Driven at street and highway speeds. Inspector notes, the RV performed excellent throughout all speed trials including acceleration and deceleration with plenty of power. Transmission shifted thru all gears at various speeds and road conditions including reverse. Inspector notes, the automatic transmission shifted excellent through all gears including reverse. Seat belts, running lights and brakes inspected. Inspector notes, Seats belts are in excellent condition, running lights excellent, and brakes excellent. Checked for broken hoses, worn or loose belts, items and visible leaks. Inspector notes, all hoses and belts appear to be good, and no visible leaks detected anywhere. The motorhome appears to have been recently serviced. Title. Inspector notes, the motorhome has a clean, clear and transferable title. SEE PHOTOS. Exterior High pressure test to level V. Inspector notes, no leaks detected. Final quality check. Inspector notes, final quality checked performed and the RV passed final inspection with a very good review. Concluding independent evaluation: With consideration to its age (45 years). The overall analysis of this custom vintage motorhome indicates it is in very good condition and presents favorably. This Custom Vintage motorhome could have multiple uses, with its eye catching unique design and large access doors, it could be used as a mobile store, toy hauler, pop up display, sales vehicle, entertainment stage or whatever your imagine can think of. Description NO RESERVE Rare Find Full Custom Vintage 1972 Winnebago M500 Model 21ft Low 54,310 Miles Heavy Duty 440-3 Industrial V8 Engine Automatic Transmission Heavy Duty Chassis Custom Tag Axle Inspected Serviced Road Tested Looks And Drives Great!!! Ownership Questions Or Buy Now! Call (909) 254-4051 This full custom made vintage motorhome was made with first-rate craftsmanship, quality materials, innovative designs, wide stance and creative use of space. This unique motorhome was made as a custom movie prop, however we cannot confirm which movie it was made for. This eye catching motorhome would be great as a pop-up store, display center, entertainment stage, toy hauler and more. This motorhome has an exceptional floor plan that is wide open and has a high ceiling allowing for more space and a larger than expected feeling. This well cared for motor home runs and drives great with plenty of power. It shifts and moves with ease. It has been recently serviced and ready to go. The cabin features high back captains chairs, large dash, vast viewing range, wood paneling, plexiglass roof turret. Two large drop down doors, rubberized diamond plate flooring and more. It has low miles and has been well cared for. This premium vintage Class A motor home RUNS AND DRIVES VERY GOOD, it is ready for your next adventure. It is powered by a heavy duty Mopar 440-3 industrial engine with a heavy duty automatic transmission. Although it is a nice clean motorhome, it is NOT new, it is 45 years old, it has bumps, bruises, dings and quirks commensurate with its age. We always recommend an in person or 3rd party professional inspection while the listing is active, once you bid on it and win it, it is yours. You can drive this fun vintage motorhome with complete confidence. If you are looking for a fine custom vintage class A motorhome, then please consider this one as you may not get the opportunity find one like this again. Just A Few Of The Many Features Full Custom Class A MotorhomeVintage Movie Prop Motorhome21ftExtra Clean MotorhomeRare FindLow 54,310 Miles14,000 Pounds GVWRHeavy Commercial Grade Chassis Heavy Duty Dodge 440-3 Industrial V8 EngineRuns & Drives GreatMopar Heavy Duty Automatic TransmissionCustom Tag AxleDual Rear WheelsDual Transport MirrorsTinted Viewing WindowCustom Front BumperCustom Drop Down Rear DoorCustom Drop Down Side DoorHide Away Entrance StepsPlexiglass TurretCustom Wood PanelingRubberized Diamond Plate FlooringAuxiliary GaugesErgonomic DashSwivel Captains ChairsVast Viewing AreaAnd More. Ownership Or BUY NOW Questions? Ownership or BUY NOW Questions? CAll (909) 254-4051 Warranty Information Used vehicle conditions are subjective and open to interpretationtherefore this vehicle is being sold as is, where is with no warranty,expressed written or implied of any form. We recommend that you inspect the vehicle for yourself or have the vehicle inspected by a professional 3rd party inspector during the active listing. This vehicle has NOT been professionally inspected. This vehicle is being sold as is, where is with no warranty, expressed written or implied of any form. The seller shall not be responsible for the correct description, authenticity, genuineness, or defects herein, and makes no warranty in connection therewith. No allowance or set aside will be made on account of any incorrectness, imperfection, defect or damage. Any descriptions or representations are for identification purposes only and are not to be construed as a warranty of any type. It is the responsibility of the buyer to have thoroughly inspected the vehicle, and to have satisfied himself or herself as to the condition and value and to bid based upon that judgment solely. The seller shall and will make every reasonable effort to disclose any known defects associated with this vehicle at the buyer's request prior to the close of sale. Seller assumes no responsibility for any repairs regardless of any oral statements about the vehicle.Under California law all vehicles in California over 10 years old are mileage exempt including this vehicle. Per California DMV code: (CVC §§1819, 4751, 5900, and 5901)By placing a bid on this item you are acknowledging that you have read and agreed to all the listing terms and conditions contained in the eBay listing.Terms and Conditions PLEASE READ THIS BEFORE YOU BID! To all our eBay community partners:We are in complete compliance with all of eBay's rules and regulations and fully expect our eBay partners to do the same.This Auction is not for the right to bid and then make up your mind after you purchase the item, you are bidding to own the item, if you have any questions or concerns contact us, you can have the vehicle inspected while the listing is active.No refunds or adjustments will be made of any kind. All our vehicles are sold as-is-where is, as used vehicle conditions are subjective and open to personal opinion, all our vehicles are available for your or a professional inspection at all times during the active listing. By placing a bid on this item, you are acknowledging that you have read and agreed to all the listing terms and conditions contained in the eBay listing including the acknowledgement that the item is sold in as-is where-is condition.By bidding on this vehicle, you are entering directly into an enforceable contact with our organization regardless of eBay's neutral position.Your eBay purchase is a Legal binding enforceable contract. Use caution when you bid as you are entering into a lawful contact directly with our organization, extraneous to eBay's neutral position, every part of contractual collection law will be enforced to the fullest extent.Due to of the excessive cost of nonpayment bidders we have to aggressively pursue nonpayment bidders for full payment and expenses related to collection.Your nonpayment and any information derived from collection services will be sent to a licensed professional collection agency in your jurisdiction and legal collection proceedings will begin. A certified judgment will result in liens being placed on your property and banks accounts where it remains on all your credit reports for up to 10 years with renewal options.Please do not place a bid if you do not have funds available and in place or cannot comply with the listing payment terms. Please don't bid if you are not 100% ready to own this item.The funds received from these sales go directly to assist public community service organizations (NPO-501c3) Our organization supports their good works by providing these service organizations with much needed funding to help those in the most immediate need.Bids From 0-5 Feedback Bidders: You will be required To Contact Us At (909)254-4051 Before Bidding No Exceptions.We always welcome 0 (Zero) feedback bidders and eBay partners on eBay less than 60 days. We will assist you with any questions you may have. If you are a new bidder or fit the above criteria you will be need to send a copy of your Driver's license and a verifiable contact phone number, if not your bids may be removed and you will be blocked from further bidding in order to protect the honesty and integrity of eBay and our auctions.Full payment is required within 3 days (Three days) after the listing ends. Acceptable forms of payment are Cash (In person only) Bank to Bank wire transfers and Direct Deposit.Bank to Bank wire transfer or direct deposit are mandatory for offer, out of state or international buyers. We Do NOT accept Cashier's Checks of Any Form.All offer buyers are required to complete full payment within the terms of the offer agreement which has an expiration time.All forms of payments must clear the bank before the vehicle will be released.An immediate $199.00 nonrefundable PayPal deposit is required within 24 hours of the listing ending. No in person arrangements will be honored until the $199 Deposit has been made to ensure good faith, NO exceptions. We do not accept PayPal as full payment.A $199.00 processing fee will be assessed on all vehicle transactions, this fee can't be waived.Additional InformationAll photos are usually taken within One week of the listing. Our listings average over 45 photos per listing because many of our eBay partners are out of state or international buyers; these photos assist our buyers helping them make a well-informed judgment.SECOND CHANCE OFFERS:The buyer has 24 hours to make contact after the listing has ended. Then we send second chance offers, if you are interested in the item please call us at (909)254-4051 to check for availability, second chance offers are time stamped in the order that they are received.Buyers are always welcome and encouraged to inspect the item in person to make an informed decision or you can send a professional inspector to view the vehicle while the listing is active.All our titles are clear transferable titles from the state of issuance, all the titles are verified by an independent professional Department of Motor Vehicles title company, In a very few cases a new title will be issued to you which can take up to several weeks to process, it will be noted in the listing. California buyers may be responsible for additional fees for California transactions including back and current registration fees. Most of our titles are from California and are California compliant and may not be compliant in your state please check with your local Department of Motor vehicles before you decide to bid.Under California law all vehicles in California over 10 years old are mileage exempt including this vehicle. Per California DMV code: (CVC §§1819, 4751, 5900, and 5901) all listing will have a scanned copy of the title in the listing unless indicated in the listing.All the titles and related documents will be sent certified signature required and you will receive the tracking number when the title is sent.In order to provide the buyer with a secure transaction all deliveries will be videotaped.At your request we will make a video of the vehicle running, unless the vehicle is a non-running vehicle, which will be clearly stated in the listing as a non-running item.Since our vehicle are often in extended storage and with the weight of the vehicle being supported by the tires, as a caution we always recommend a change of tires before an extended trip, unless otherwise stated in the listing. The vehicle will be stored at our secured storage facilities for 10 days after the end of the listing for free.After 10 days the storage charge will be $45.00 per day, after 10 days of unpaid storage a lien will be placed on your vehicle and sold with the proceeds going to charity.One-way trip permits are available for $85.00 and are due at time of purchase.The vehicle will only be released to you or your authorized transporter, for added security we request you send an email authorizing your transporter to take your vehicle. The vehicle will not be released without your authorization. We will video or photograph the transport pick up to make sure your transporter is taking the highest level of care when loading your vehicle, we have been able to save the buyers a lot of money and headaches by photographing the transport pick up. Any storage fees that may be due must be paid in full before the vehicle can be released. The buyer is responsible for arranging their own transportation. We can refer transport listing services which charge a service fee.We only pick up at the Ontario International airport located in Ontario California, Airport code (ONT). Please notify us when your flight is arriving or if you have any flight changes.This vehicle is offered for sale at a buy now price through eBay. Contact us at (909) 254-4051 to inquire for pricing.A Buy Now cannot be executed when there is 24 hours or less on the listing. If you have any questions or you are ready to own this vehicle now, call us at (909) 254-4051 as many of our vehicles are sold before the listing ends.We reserve the right to cancel any bids or offers. We reserve the capacity to amend or end the listing at any time. Thank you for taking the time to view our listing.